Copper Anniversary Ideas
Copper as an Anniversary Symbol
Copper Gifts: This is a list of gifts, ideas and suggestions based on Copper if you want to search for a gift related to another material then please select it from the drop down list at the bottom of this page and then press submit.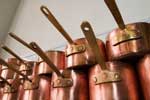 Search Amazon for gifts related to Copper. Amazon's vast selection of gifts at great prices are an excellent resource for gift ideas. Just press the hyperlink and we will search Amazon for you.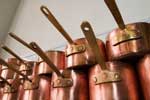 The Copper Beech tree is a really attractive tree, with wonderful rich purple coloured leaves. The Beech Tree is otherwise known as the Mother of The Woods in Celtic lore.