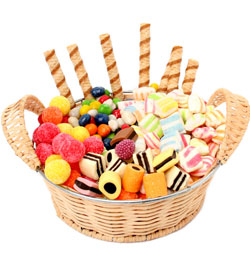 You're well into your marriage and it's time for your 6th year wedding anniversary. It's a special time, as always, as it marks the next year closer to a decade since your big day. This is the 6th year of your wedding anniversary, so you will want to impress your loved one with gifts. The traditional or modern gifts could be chosen, or of course, the flowers and gemstones associated with it.
This is your 6th wedding anniversary and you should focus on the traditional gifts. Candy or sugar and iron are generally the gifts people give. Of course, this means that you can splash out on sugary foods and sweet candy. Everyone loves to indulge on this occasionally. As iron represents solidarity and strength, buying a 6th year wedding anniversary gift made from iron shows that your love only gets stronger for one another and it is resistant to breaking. There are many gifts you can buy that are made from iron. Furthermore these will last long, will be durable and intriguing to look at.
The contemporary or modern theme of the 6th year wedding anniversary is wood. Now, this is similar to iron in the notion that it is solid, looks fantastic and has many uses. Similar to your love for one another, it will be different to others but very similar too. It will be long-lasting and durable and in terms of 6th wedding anniversary gifts, you have a wide range of presents to choose from. Wooden gifts help you bring a piece of nature into the home and look rustic, beautiful and are a far cry from synthetic items. There are some amazing creations out there and talented craftsmen that can really make something special for your anniversary.
Calla lilies are the 6th year anniversary flower and are very understated but pretty at the same time. Your loved one will enjoy receiving flowers as the wedding anniversary gift and these heart-shaped petals are perfect for telling your partner just how much you love them. Women love flowers and as this is a unique and different kind of lily, it's even more special!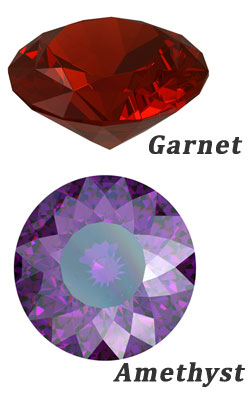 The gemstones that are associated with the 6th wedding anniversary include garnet and amethyst. The former comes in almost every colour available and is sparkly, beautiful and used in many jewellery.
It's generally dark red in colour which is warm and lovely, but there are many other colours too. Amethyst is more known than garnet and has been used in jewellery items for many years. Its purple or violet colours are magical and really make a difference compared to other gemstones.
The 6th Year Wedding Anniversary Facts and Figures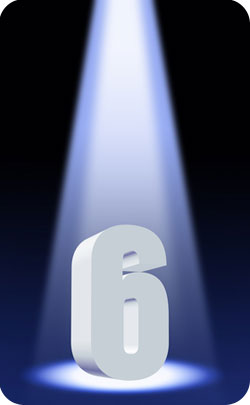 On the 6th wedding anniversary, a couple will have been wed for 2,190 days or 52,560 hours or 3,153,600 minutes. That is over 189 million seconds!
During this time you would have shared, on average, over 16,400 hours of snuggle time (sleeping!) That's about 1 year 11 months; assuming you don't work together you've been apart for over 12,686 hours which is about one year, five months. You would have by now shared about 4,700 meals together which equates to approximately 115 days of continuous eating!.
Whatever you buy as a 6th year wedding anniversary gift, make sure you choose wisely between either traditional, modern, flowers or the gemstones that are connected to this special occasion. You could choose to buy something from each theme or splash out on some special jewellery. There are many different items you could buy to show your love and appreciation for your marriage that is entering its seventh year.
Sixth Year Wedding anniversary Gift Ideas
Please see out 6th Anniversary Gifts page for our full range of gift ideas. If you want to see last year's details they are here: 5th Anniversary Ideas next year's details are here: 7th Anniversary Ideas