When you're looking for the perfect 23rd year wedding anniversary gift, you've arrived at the right place. The 23rd anniversary of your wedding day is just as special as any other and as you're almost at a quarter of a century as a married couple, there is a lot to celebrate, but what should you buy?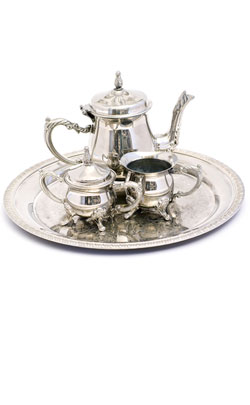 Unlike many other wedding anniversary traditions, there are no symbols or traditional materials associated with the 23rd wedding anniversary, but there are modern or contemporary material linked with the date. Silver Plate is the most popular modern day symbol. There are many uses for silver plate, many items are available in silver plate nowadays. There are, indeed, even companies dedicated to plating the unusual.
Silver is a grand metal that looks perfect as a food serving plate; a stand for candles or even a beautiful decanter. It's up to you, it's a very versatile gift you could give your partner on this special day.
Aside from the silver plate as a 23rd wedding anniversary gift, there are gemstones that are relevant to the commemoration, which is the imperial topaz.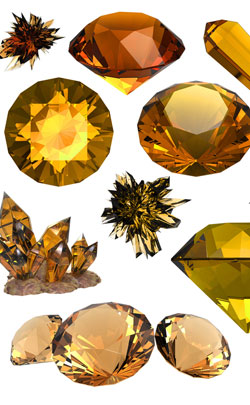 This stunning gem is wondrous in its appearance and looks fantastic in jewellery such as earrings, necklaces, rings and bracelets. It's actually a silicate mineral of fluorine and aluminium and has a stunningly deep yellow to brown colour. It's a very regal and sophisticated gem that twinkles in the light and is very different to other gems. If you really want to splash out for your 23rd year wedding anniversary, the Texas gemstone blue topaz is rare and is therefore a little more expensive, but the visual appeal of the blue is simply stunning.
Unlike some other wedding anniversary dates, the 23rd doesn't have any flowers associated with it, but don't let that put you off from buying your wife some glorious flowers. Women love to receive a beautiful bouquet flowers. What's more we have a wide range of choices available for you to choose from. Just think of how her face will light up when you purchase some flowers on your wedding anniversary date. Have them delivered to your home first thing in the morning or to her work; she'll be delighted.
When it comes to your wedding anniversary gift, take the time to think carefully about it as this is your special day that your partner will no doubt keep the gifts for a very long time and having something that reminds them of you needs time spent thinking about it. Thankfully, we have every aspect covered and you have a wide variety of choices to pick from no matter what you budget is.
The 23rd year wedding anniversary Facts and Figures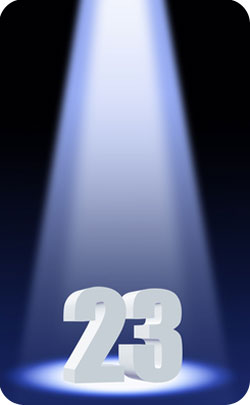 This year (2022) to be celebrating your 23rd Anniversary you would have married in 1999.
On the 23rd anniversary of your marriage you would have been married for
8,395 days or
201,480 hours or
12,088,800 minutes which is
over 725 million seconds!
During this time you would have shared, on average, over 62,900 hours of snuggle time (sleeping!) or about 7 years, 2 months; assuming you don't work together you've been apart for over 48,631 hours which is about 5 years, 7 months. You would have by now shared about 18,300 meals together which equates to approximately 1 year, 3 months of continuous eating!
23rd Year Wedding Anniversary Gift Ideas
Please see out 23rd Anniversary Gifts page for our full range of gift ideas some are below;
Please see out 23rd Anniversary Gifts page for our full range of gift ideas. Last year's details are available here: 22nd Anniversary Ideas for next year's details see here: 24th Anniversary Ideas