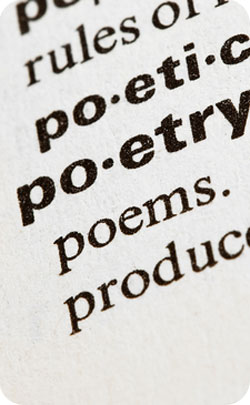 You've passed your 45th anniversary and will have no doubt bought sapphires for one another, and now you're heading towards the big 50 years of being married but before then, the 46th year wedding anniversary deserves some celebration as it marks yet another milestone in your lives. Celebrating your wedding anniversary in style is something you should really do as the date is so symbolic of your love for one another and has done for almost a lifetime.
When it comes to buying a 46th wedding anniversary gift for your wife or husband, we have a great range of ideas for gifts and presents. Unlike many other wedding anniversary dates, the 46th does not have a traditional theme associated with it nor does it have flowers or even gemstones. As you march towards the 50th year, there are still many items that you can buy for each other to show your appreciation and remember your wedding day with.
If you browse our website you will see certain flowers, items and gemstones that are normally connected to other years but as you will know everything about your wife or husband you can choose something that they will love to receive. All wives loves to receive flowers as a gift for any occasion but for your wedding anniversary gift you could buy the same type that was at your wedding.
There is one theme that is associated with the 46th year wedding anniversary which is a Modern or contemporary theme and that is original poetry tributes. You could buy a poetry book or if your partner has a favourite poet buy something that will mean a lot to them as a wedding anniversary gift. Poetry is a fantastic way to relay your thoughts and feelings for your partner and as you have been together for so long, you have reached an amazing level of trust and love for each other that poetry is the icing on the cake.
Although there are no gemstones associated with the 46th wedding anniversary you could splash out and buy some lovely earrings or a nice watch for him that has jewels on it. As there is no traditional theme you can simply buy something really nice for your spouse that you know is their favourite and will love to receive. Take a look around our website for some inspiration and wedding anniversary gift ideas, and make this year's wedding anniversary something really special. Although it might be overshadowed by the 45th and the impending 50th, it doesn't mean you don't have to celebrate it in style with some lovely anniversary gifts.
The 46th year wedding anniversary Facts and Figures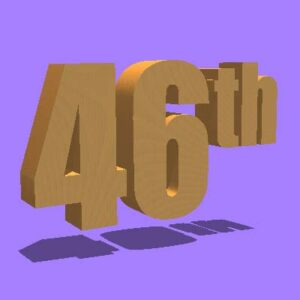 This year, to be celebrating your 46th Anniversary, you would have wed in 1976. On the 46th anniversary of your marriage you would have been married for 16,790 days or 402,960 hours or 24,177,600 minutes which is over 1,450 million seconds!
During this time you would have shared, on average, over 125,900 hours of snuggle time (sleeping!) or about 14 years, 5 months; assuming you don't work together you've been apart for over 97,262 hours which is about 11 years, 1 month. You would have by now shared about 36,600 meals together which equates to approximately 2 years, 5 months of continuous eating!
46th Year Wedding Anniversary Gift Ideas
Please see out 46th Anniversary Gifts page for our full range of gift ideas some are below;
Please see out 46th Anniversary Gifts page for our full range of gift ideas. Last year's details are available here: 45th Anniversary Ideas for next year's details see here: 47th Anniversary Ideas