Themes for modern wedding anniversary gifts come from a list of materials that are associated with each specific marriage year. Each year may have different themes or materials associated with it. Here we are just referring to the Modern Anniversary List. Other popular lists include the the Traditional, Gemstone or Flower lists. The general idea behind this is so that you can select a gift with the theme of the material mentioned for the year thus making it easier to select an appropriate gift.
The Modern Anniversary Gifts List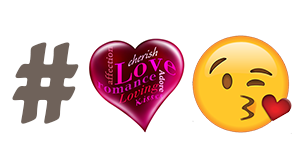 The Modern wedding anniversary list was first launched in 1946 into the one shown below. What's more some of the years have variations on the theme depending upon who has published the list .
In short, it's called the modern anniversary list because at the time it was first published it included modern gift ideas designed to encourage and promote sales of those items at a time of austerity.
If you select the anniversary year you are interested in below you'll be taken to a page with details on the anniversary. What's more if you select the material/theme link we'll give you ideas for gifts relevant to that theme.
The Modern Anniversary gift list has a theme for every year up to the 50th anniversary. There after it's only every fifth year up till the 75th Wedding Anniversary that has a theme.
Modern Wedding Anniversary Material List
Gift List Variations
We've listed the most popular theme/material first in the list above. If there are other themes or materials it's because we have found references to these in various influential publications. Certainly there is no one definitive list.
Important Modern anniversary gifts
The modern wedding anniversary gifts list are the same as the Traditional Wedding Anniversary Gifts List on what are viewed to be the major anniversaries e.g 25th Anniversary is Silver, 40th Anniversary Is Ruby and the 50th Anniversary is Gold on both lists.