Congratulations, with marriage you have a Wedding Anniversary date to enjoy and celebrate every year. Nearly all wedding anniversaries have a special meaning and a gift associated with it. Below is a 10-year guide to help you find an appropriate gift for your special day.
The first anniversary is associated with paper. Paper is very delicate and symbolises the new life of sharing and caring for someone else. Many people buy tickets to see a favourite show which can also be a date night (Win Win). Or another good gift is a book especially an anniversary book so that you can put shared moments and photos in. My personal favourite is a commemorative chart or a Newspaper these are a reminder of things that happened on your special day.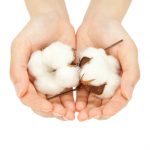 The 2nd anniversary is associated with cotton. This symbolises that your lives are now interwoven together. An ideal present would be his and hers dressing gowns or towels with your initials embroidered on them.
The 3rd Anniversary is associated with leather. Leather symbolises security and shelter in your relationship. Ideal gifts are leather wallets, purses and leather bracelets. Or maybe you could go on holiday using leather cases. A perfect opportunity for a romantic getaway. Bliss.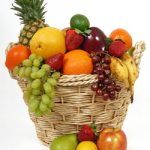 The 4th Anniversary is associated with fruit or flowers. This symbolises your marriage blossoming. A great gift would be a bouquet of red roses but if you want a gift that will last through time how about a beautiful crystal rose or flower jewellery. Of course you could also get a basket of fruit as well.
The 5th Anniversary is associated with wood. This symbolises the strength of your marriage. Compare it with trees and how tall and strong they get every year. Gift ideas for wood would be photo frames, clocks or wooden sculptures.
The 6th Anniversary is associated with sugar. This symbolises the sweetness of your relationship with the love of your life. Obviously, a great gift would be chocolates or candy.
The 7th Anniversary is associated with wool. This symbolises the warmth and comfort of your relationship. For this you can get anything made of pure wool. Scarves, throws or some thick socks to help you keep warm if you are ever apart.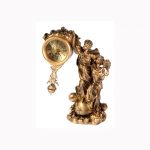 The 8th Anniversary is associated with bronze. This symbolises the blending of two people just like the blending of copper and tin that makes bronze. A lovely gift idea could be a bronze sculpture of a loving couple or a sculpture of intwined hands. You can also get bronze jewellery or keyrings. Something to look at forever.
The 9th Anniversary is associated with willow. This symbolises the flexibility of living and working together in perfect harmony. Due to willow's flexibility a good gift would be a willow hanging heart. Another great idea would be to pack a lovely picnic in a willow basket and surprise your other half with a lunch out somewhere special to you both.
The 10th Anniversary is associated with tin. This symbolises a decade of durability and flexibility to the marriage. You could buy a tin and fill it with some lovely goodies, or you could buy tin jewellery. So there we have it, a 10 year guide to the first 10 years of married bliss. Hopefully you will be able to find the perfect gift. Good Luck.