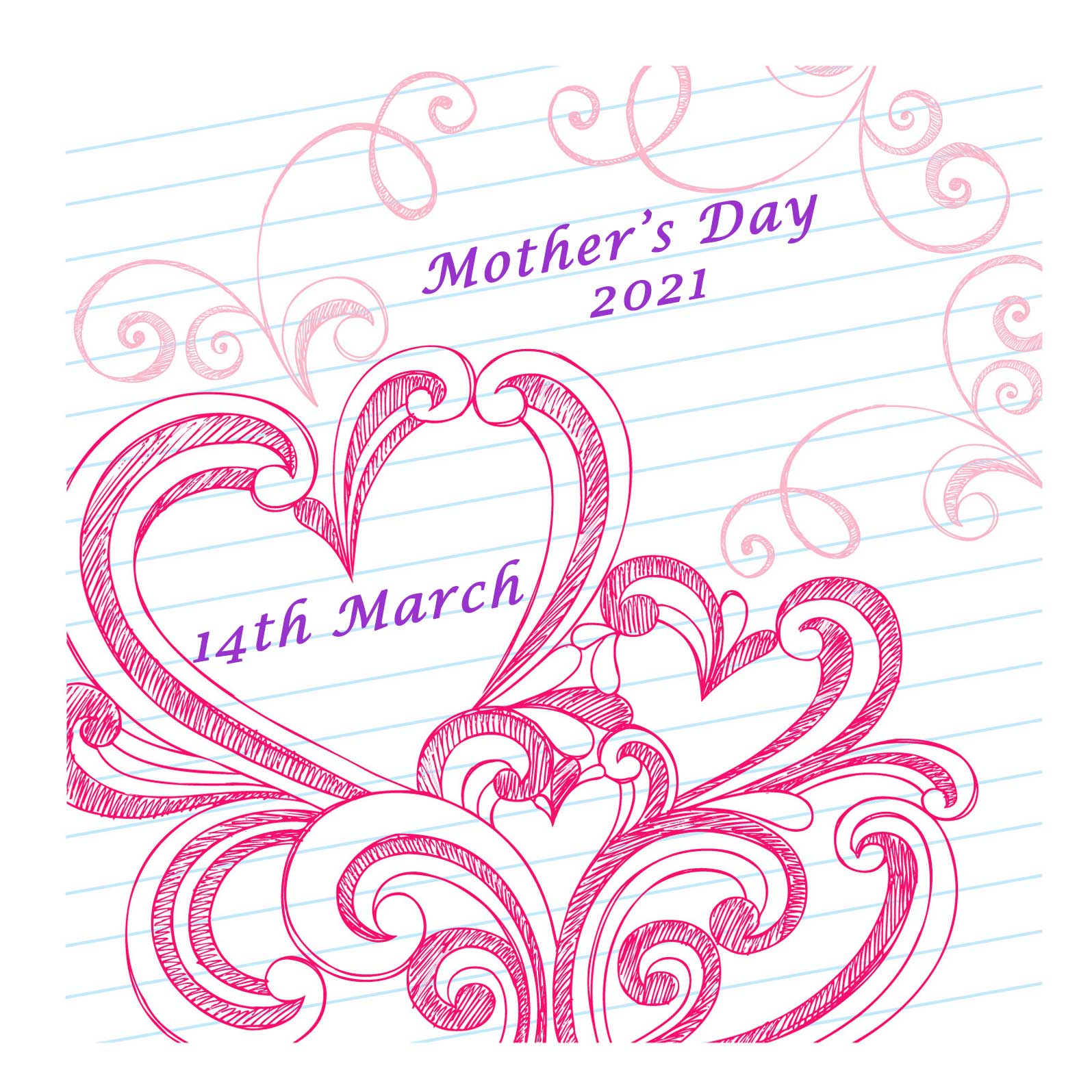 Mothers Day in the UK is also known as Mothering Sunday. Mother's Day is always celebrated on the fourth Sunday of Lent in the UK. However as the dates vary as to when Lent falls, the actual Sunday chosen to celebrate it varies every year.
In 2021 Mother's Day is on 14th March, 2021 and next year (2022) it is almost two weeks later on 27th March, 2022. (See our annual celebrations dates for the next 10 years)
Mothering Sunday is more often referred to as "Mother's Day" and it origin is distinctly different to Mother's Day in America although the sentiments are similar.
In Victorian times, it was a day when children, mainly daughters, who had gone to work as domestic servants were given a day off to visit their mother and family.
Today it is a day when children give presents, flowers, and cards to their mothers.
Mother's Day Gift Ideas
We've a great selection of Mother's Day Gifts on our site some of our selection we've shown here.
History of Mother's day
Most Sundays in the year churchgoers would worship at their nearest parish or "daughter church".
In olden times it was considered important for people to return to their home or "mother" church at least once a year. So each year in the middle of Lent, everyone would visit their "mother" church.
As the return to the "mother" church became an occasion for family reunions when children who were working away from home returned. It was quite common in those days for children as young as ten years to leave home to work in service.
The majority of historians think that it was this return to the "Mother" church which led to the tradition of children, particularly those working as domestic servants, or as apprentices, being given the day off to visit their mother and family.

This special day has now become a time when people give thanks to their mothers and offers an opportunity to express both love and thanks for the work that they do.