The current economic climate is leaving people with smaller budgets than ever before. However, this doesn't have to restrict love! We've got some great ideas for low-cost to no-cost gifts that will show how much you love them without breaking the bank.
By Cheap Anniversary Gifts, we mean inexpensive, not low quality. We all recognise the Cost of Living crisis that's with us is causing budgets to be tightened so we thought we'd bring together some great low-cost gift ideas that show the meaning of love.
What can I do for my anniversary that's cheap?
You may not be able to afford the fancy dinner or getaway this year, but that doesn't mean you can't show your partner how much you care. Here are some inexpensive anniversary gift ideas that will keep the love alive:
What are some free anniversary gift ideas?
If you're really on a tight budget, there are still plenty of ways to show your partner how much you care. Here are some free anniversary gift ideas that will make them feel loved: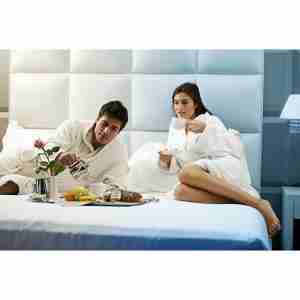 Whatever you choose to do, remember that it's the thought that counts. Your partner will appreciate any effort you make to show them how much you love and care for them. Cheap anniversary gifts can be just as special and romantic as expensive ones, so don't let a tight budget stop you from celebrating your love!
What is a thoughtful anniversary gift?
A thoughtful anniversary gift is one that shows you have taken the time to think about your partner and what they would appreciate. It doesn't have to be expensive, but it should be something they will use and appreciate. For example, a voucher for a massage or a home-cooked meal are both thoughtful gifts that show you care about your partner's wellbeing and happiness.
Alternatively, a personalised gift that is unique to your partner shows that you have put thought into what they would like. Whatever you choose, make sure it is something your partner will appreciate.
What are good last minute anniversary gifts?
If you've left it until the last minute, don't worry! There are still plenty of great anniversary gift ideas that you can put together at short notice. Here are some suggestions:
A romantic scavenger hunt – send your partner on a fun and romantic scavenger hunt around the house or neighbourhood.
A homemade meal – even if you're not the world's best cook, your partner will appreciate the effort you've made.
A personalised gift – put some thought into a present that is unique to your partner. It doesn't have to be expensive, but it should be something they will appreciate.
Revisit your old haunts such as where your first met or where you went on your first date. If you have a few places in mind perhaps a mini tour of them all with selfies and memories shared.
A voucher for a future treat – this is a great way to show you're thinking about the future and your partner's happiness. Whether it's a voucher for a meal out, a massage or a weekend away, they'll be sure to appreciate it.
A love letter – write down all the reasons why you love and appreciate your partner.
Cheap anniversary gifts for him
With a little thought, you'll discover many ideas for low-cost gift ideas. Knowing what they like is the key to giving him something he'll appreciate. Some suggestions are below and we've some more on another of our blog posts for ten anniversary gifts for him:
Affordable anniversary gifts for her
The trick to the perfect present for the lady in your life is to match her tastes and throw in a little romance. We've some gift ideas below to help the creative juices flow:
Cheap anniversary gifts for friends
Cheap anniversary gifts for parents
Your parents will always understand your situation and the need to saving money thus gifts for them should be more thoughtful and personal in nature. These types of gifts will be the most appreciated.
Thoughtful gift ideas that don't break the bank
We've many affordable anniversary gift ideas on our site. Below are a few ideas that can be given for many anniversaries. Check our our Anniversary gifts by year for more specific gifts that match the themes for the year.
Final Thoughts
We hope you have enjoyed our blog post on cheap anniversary gifts. If you still want more ideas see our blog post Celebrating a Wedding Anniversary on a Budget. No matter what your budget is, there are many thoughtful and unique gift ideas that will show your partner how much you care. So take the time to find something special for them and keep the love alive!